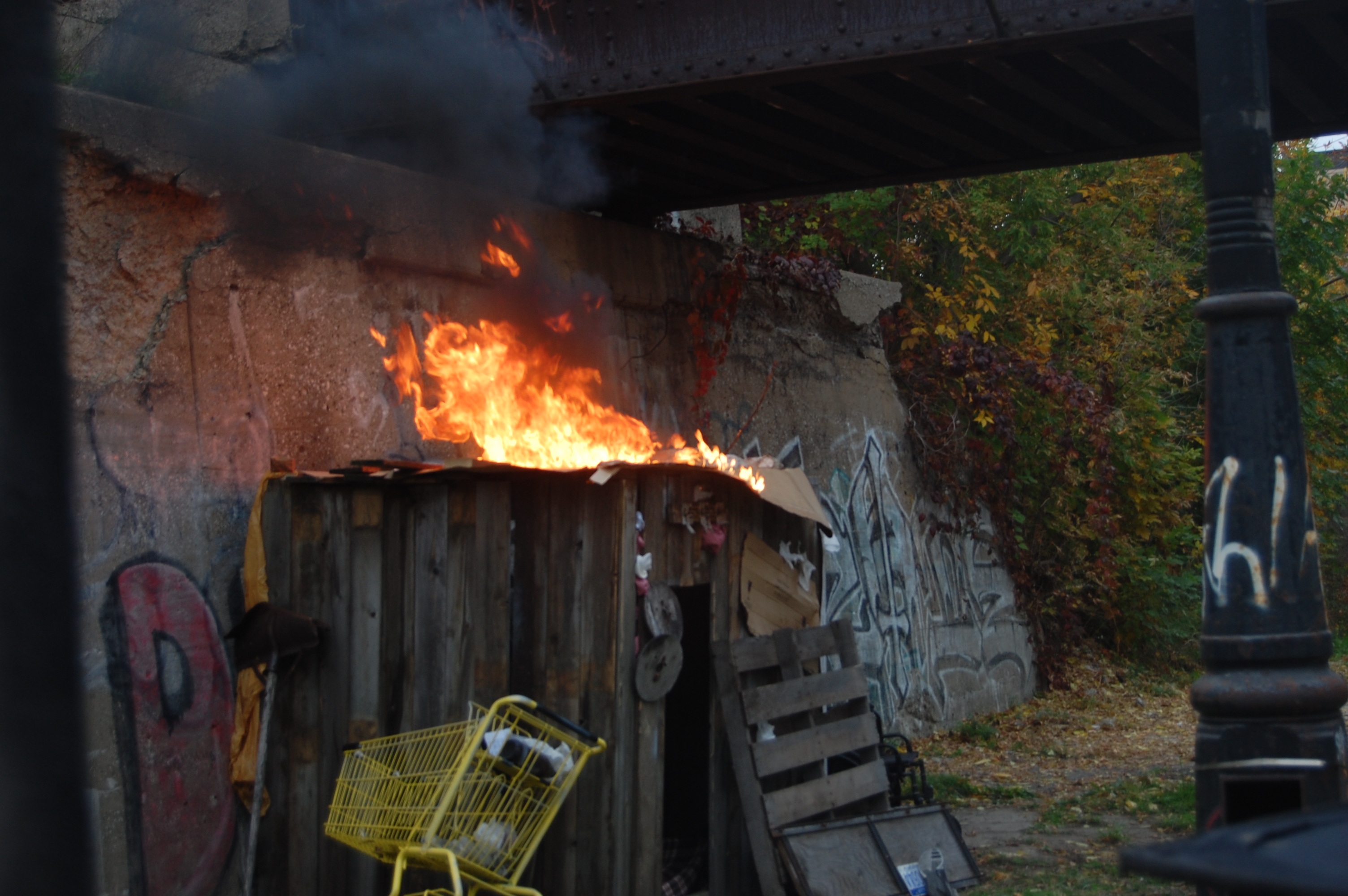 Hey, boys and girls! Do you want to make your own molotov cocktail from a mason jar and gasoline soaked rag? Would you like to stage the burning of a small homeless lean-to for your film? Well, plan on rounding up a pyrotechnic expert and his assistant, a child welfare representative, the local fire marshall and some dude who reportedly works with her but simply sits ominously silent in a folding chair — along with the rest of your crew and we're ready!
Wait… do you have the FAKE molotov cocktail that the boys can actually carry? Oh, and how exactly is the ringleader going to ride his bike one-handed while carrying the aforementioned cocktail? The kid's pretty good on a bike, but let's do a few run-throughs and be sure to shut down all access on the roads into this site (which means people at each corner with walkie-talkies to shut down traffic). Ready?
After several hours of this set-up, the one thing we canNOT control and which tends to put a damper on any campfire or act of arson… it starts to rain.
Oh, I've seen fire and I've seen rain/We've had pyro-technic displays that were a real pain/I've seen 30 people work to set an awesome flame/Coz we won't have another change to get this shot again….
Thanks to everyone who helped make this happen.